Cultural Diversity Awards nominations sought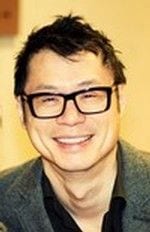 Nomination are now being sought for the Friday, March 3, 14th annual  Fraser Valley Cultural Diversity Awards. This premiere event begins at 6 p.m. at the Quality Inn & Conference Centre. Have you purchased your tickets yet? To nominate click HERE.
What is cultural diversity? Simply stated it is the inclusion of diverse people in a group or organization, it includes, but is not limited to age, abilities, ethnicity, gender, race, religion, sexual-orientation and socio-economic background.
Mission Community Services Society is one of the sponsors of the awards.  To see the awards Website, click HERE.
2017 Master of Ceremonies is Fred Lee
Fred Lee's fabulous sense of humour and unique style makes him Vancouver's 'Man About Town.' The Social Butterfly steps out with Rick Cluff every Monday morning on CBC Radio One's The Early Edition to share all Vanhattan's A-list happenings, red carpet parties, must-attend galas and fabulous fundraisers.
When not gala-vanting, Fred is an Associate Director, Alumni Relations at the University of British Columbia. Fred also serves on the advisory for UBC's CampOUT, a summer camp for LGBT youth and their allies.
2017 Guest Speaker is Tamara Taggart
Tamara Taggart anchors CTV News at Six weeknights with Mike Kileen. The veteran broadcaster, third generation Vancouverite and busy working mother has been with CTV Vancouver since 1997, including stints as co-host of Vancouver Breakfast as well as the weathercaster for CTV News at Five, CTV News at Six and CTV News at 11:30. Roundly recognized for her committment to the BC community beyond her work on air, Taggart was appointment to the Order of British Columbia in 2015 for her exceptional civic leadership and volunteer work supporting health care and the well-being of children and people with disabilities. Among the numerous organizations she actively supports, Taggart is Chair of the BC Women's Hospital "Hope Starts Here" campaign, sits on the boards at the Kettle Friendship Society, the Pacific Parkland Foundation and The Children's Wish Foundation of Canada. Taggart is also a founding board member of the Rare Disease Foundation, and a big supporter of the Developmental Disabilities Associaiton and BC Centre for Ability.
For more information, please contact Patricia Driessen at [email protected] or call 604.308.5673
Nominate a person, organization or business.