Dual purpose for West Coast Express Santa train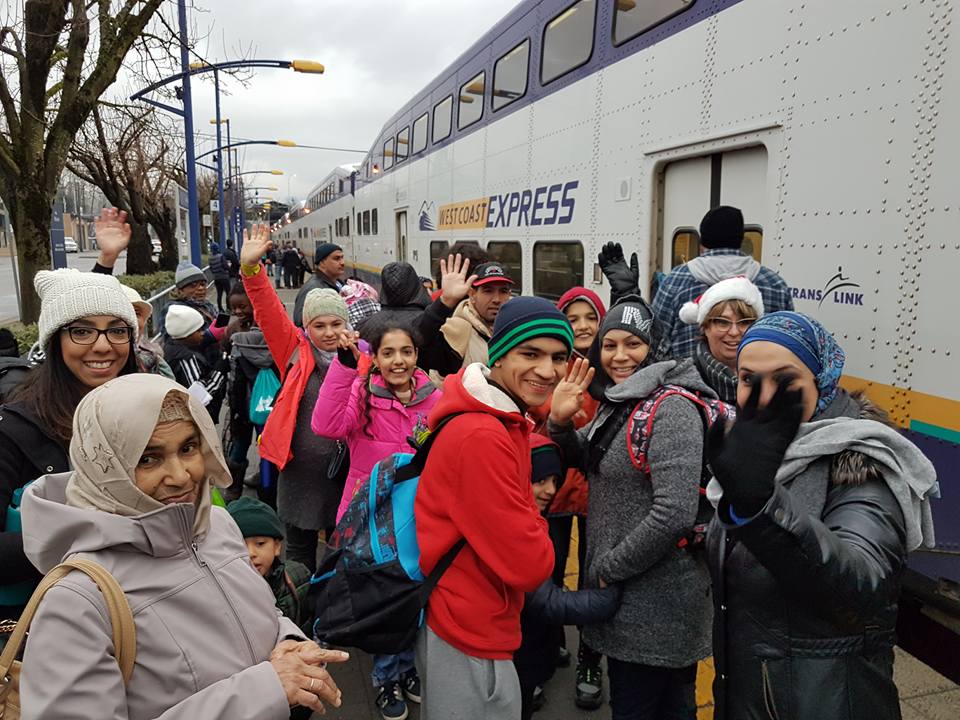 A huge Thank You goes out to the people behind West Coast Express who offered two Saturday Santa Trains in December.
Mission Christmas Bureau reports the give-a-gift, get a free return ride to Vancouver on the train proved to be very popular.
Some 1,200 toys were collected for children of all ages for the Christmas Bureau which created hampers for families, singles and seniors. VIDEO1. VIDEO2.
The New to Canada Department used the trains as a teaching opportunity for newcomers, some from The Congo, India and Syria who offered donations and rode to Vancouver . . . a place where some of them had never been before.
Wide-eyed children and adults marveled at the tall buildings, the beautiful waterfront and the beautiful architecture of Canada Place where they enjoyed the Christmas Tree displays and the magical Woodward's window displays.
After a short lunch, the Mission newcomer entourage accompanied by MCSS Settlement staff walked to the German Christmas market to enjoy the festive sights and sounds offered there.
West Coast Express offered free eggnog and a special visit with Santa before the 4 p.m. return boarding.  The trip home was a welcome opportunity to sleep for many . . . all with a special smile on their faces.